Sam Reese (B.A.'07, English Linguistics; Philosophy) came to college to major in Opera Performance, and ended up working in the craft brewing industry. Read about how the Lee Honors College and Kalamazoo staple, Bells Brewery, influenced his academic and career journeys. 
Initially, I entered college in 2003 as an Opera Performance major.  However, I dropped that course of study after my first week of classes.  I am incredibly fortunate to have been awarded the Gayl Werme Medallion Scholarship through the WMU Medallion Scholarship Competition.  It took me an inordinately long time to settle into a field of study.  Instead of trying to pigeonhole me into a traditional discipline, both the Medallion program and the Lee Honors College were (to my surprise at the time) amenable and supportive of my exploration in a variety of departments.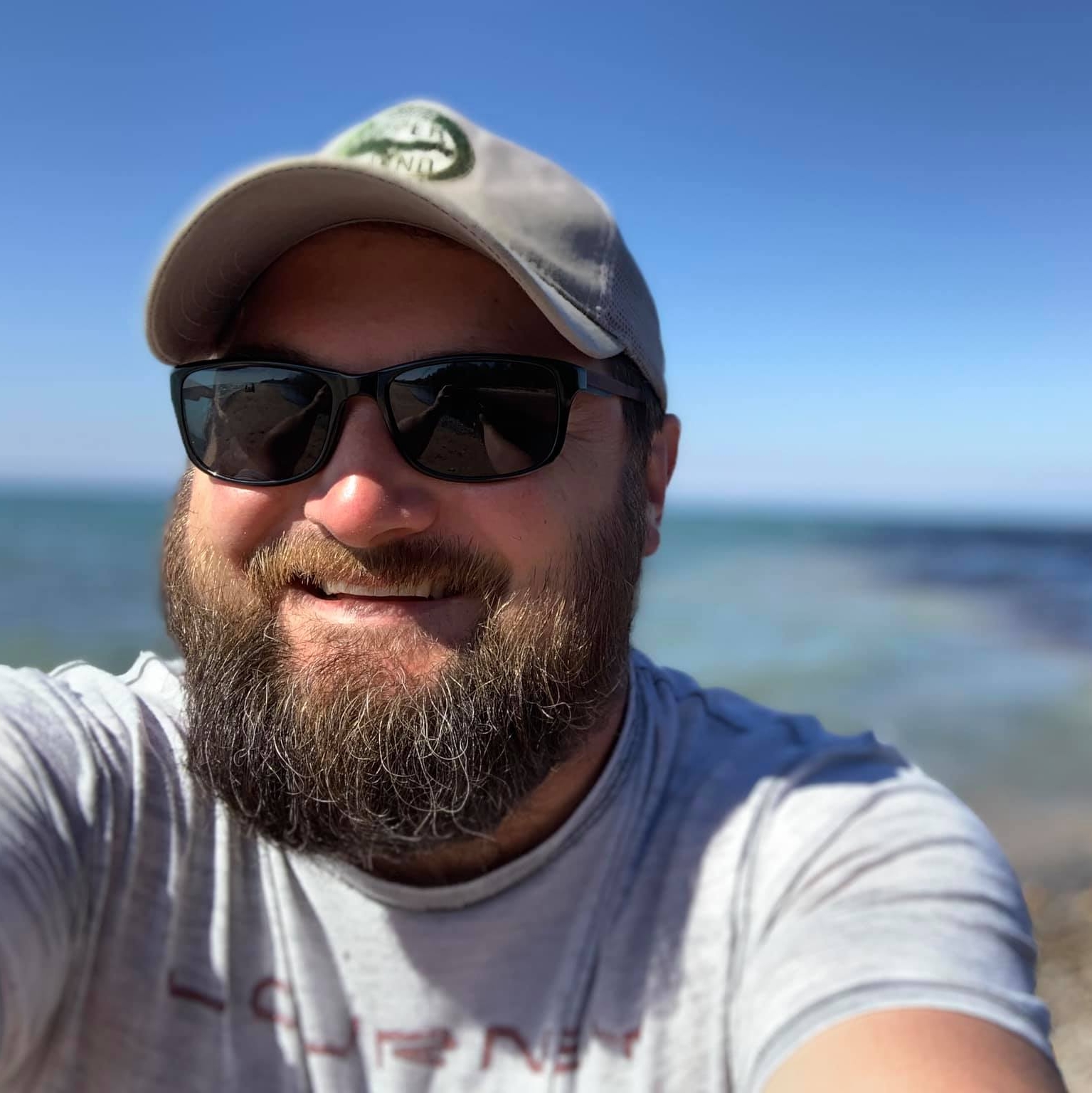 The advisors at the LHC ultimately introduced me to WMU's Student Planned Major (SPM) curriculum, which allows students like myself create individualized study programs under the auspices of two or more faculty advisors.  I found myself incredibly interested in English linguistics, if not necessarily literature.  After combining courses in the departments of English, Speech Pathology, Communication, and others, I graduated with a Bachelor of Arts, dual-majoring in English Linguistics and Philosophy.
I loved my coursework, and I am proud of my degree and my association with Western Michigan University, but I feel far more defined by my association with another Kalamazoo institution: Bell's Brewery.  I can be an obsessive hobbyist—never more so than when I discovered homebrewing toward the end of my sophomore year.  Through that hobby, I became entrenched at Bell's—first as a customer, then as an employee.  As my summer job leading into my senior year, I worked part-time selling beer and homebrewing supplies out of Bell's General Store.  I leveraged the relationships I made in that position in an attempt to secure a job at their production facility upon graduation from college. 
The Lee Honors College requires its students to complete an Honors Thesis (or Project) prior to graduation.  In yet another turn of extraordinary laissez-faire, the LHC approved me to host a beer-pairing dinner in the Honors College itself, with a guest list of family, friends, advisors, and Bell's Brewery leadership staff.  They even awarded me a grant to do so.  Frankly, it all seems a little crazy now, but the intention is and was perfectly clear: I wanted this project to serve as an ad hoc interview for a job in the brewing industry.  It worked, and I began full-time work at Bell's Brewery immediately upon graduation.
I have remained in the brewing industry ever since, with no intention of leaving.  I have held a number of positions at Bell's, and I even left for an 18-month period to work at Abita Brewery, a large brewery in the New Orleans area.  Most recently, I became Production Manager for Upper Hand Brewery, which is a division of Bell's, located in Escanaba (in Michigan's beautiful Upper Peninsula).  Upper Hand was a passion project for Larry Bell, who long wanted to open a brewery in one of his favorite places on Earth.  He pulled the trigger in 2014, and I left my job as Cellar Operations Manager at Bell's to essentially open a brewery from scratch, but with the support and internal resources provided by our wonderful team at Bell's.  It has been just about the perfect entrepreneurial adventure for somebody who, like me, is incredibly risk-averse by nature.
Upper Hand Brewery is entering our fifth year of business, and it is head-spinning for me to ruminate on the sort of challenges and opportunities for learning that I have been afforded by taking this role.  Developmentally, this job has served as my ever-evolving incubator.  Bell's has a culture committed to customer service, which includes supporting our internal network.  Simply, I work with the most helpful people, from whom I have been able to learn almost anything about business management and manufacturing that my brain can imagine.  If you had a comprehensive team of subject matter experts at your fingertips that you could call at any time, you would.  It's a game-changer.  And in a way, it's like I'm still in school, which I love.
I am incredibly proud of the work that we have done to introduce the pleasure of high-quality craft beer to the U.P. market—a market that includes a disproportionally high number of economy lager drinkers. It turns out, however, that Yoopers are also incredibly loyal to homegrown products.  We've had a lot of fun carving out a niche that celebrates the joys of drinking beer and getting outside.  The U.P. is a year-round playground, and we brew beer that feels at home on those adventures.  We only sell our beer in the U.P., because we want both locals and tourists alike to carve out their own lifelong memories of the Upper Peninsula.  If we're lucky, we get to be part of those memories and those traditions.  We want to be emblematic of your awesome U.P. experience, because we think this is the best place on the planet, and we want to share it with you.
Inherent to that shared experience is our involvement in the community.  Our initial build-out did not include a taproom—Upper Hand was, at first, a distribution-only brewery, with no on-site retail presence.  It took about two seconds for us to realize that we needed a home base that people could visit.  That taproom has since become a fixture in our community, and our brewery has since supported over 100 non-profit organizations through fundraisers, pint nights, charitable contributions, and more.  Most importantly (to me), we have become the destination for quality craft beer in our area, and one of the most highly-regarded and prolific breweries in the Upper Peninsula.  Escanaba is the crossroads of the U.P., but is has a poor reputation as a pass-through city.  We give travelers a reason to stop and enjoy what Delta County has to offer, and we give residents a reason to love their hometown and proudly invite their friends and family to visit and catch up over a beer.
Learn more about Upper Hand Brewery on their website.