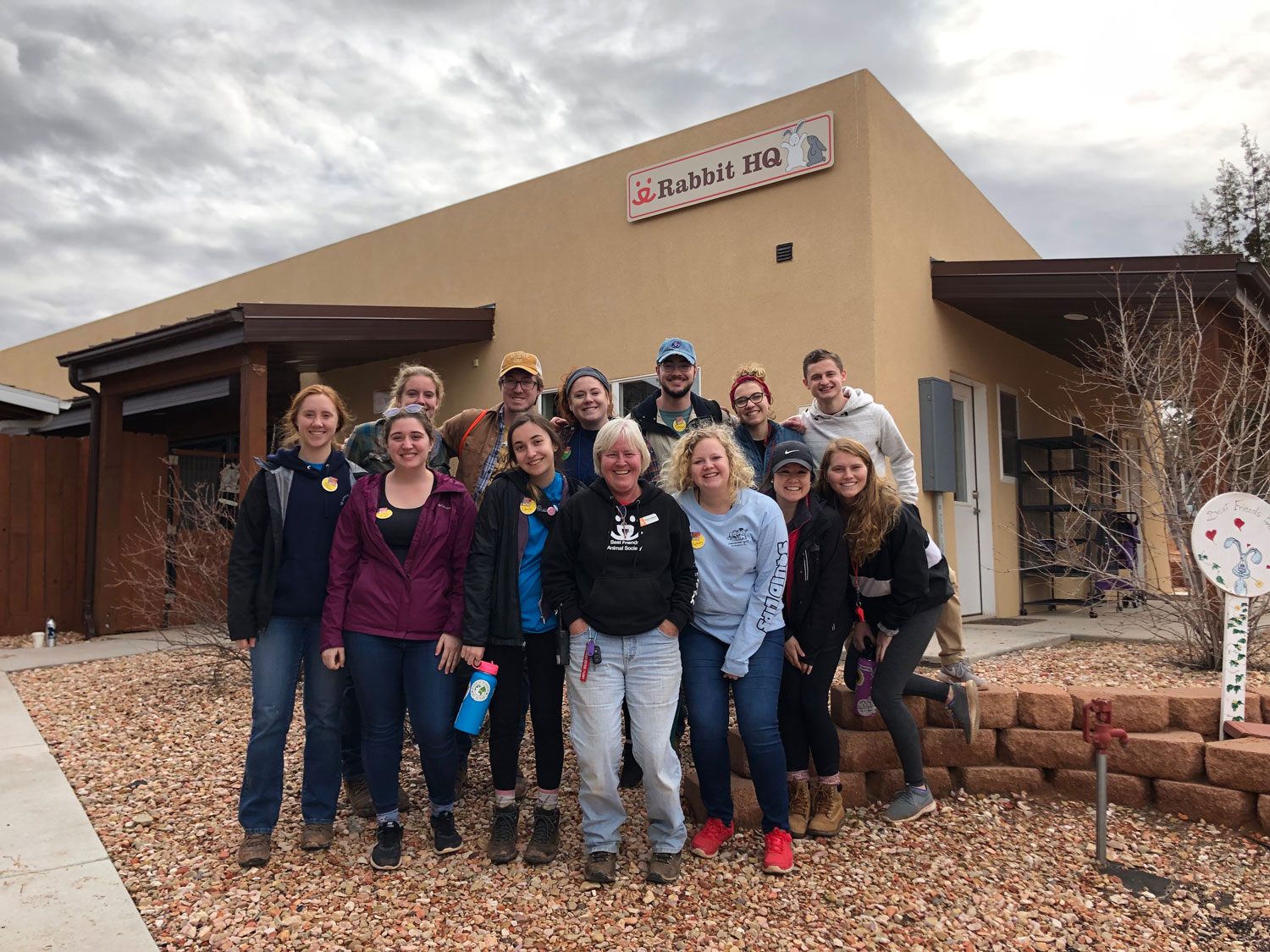 "On all of my trips I walked away knowing that I helped organizations in ways that would assist them in creating the change they are working hard to manifest; whether that be spreading awareness about HIV/AIDS, supporting the LGBTQ community, or stopping animal cruelty," said Emily Fisher (B.A.'19, Organizational Communication). "ABB gives Broncos the chance to help create change all across the nation."
During her time as a student, recent graduate Emily Fisher took three Alternative Bronco Break trips, which are opportunities for WMU students to travel and help elevate communities in need over academic breaks. She also served as the president of the organization. 
Weeklong trips are offered during every winter and spring break. The number of trips depends on student interest, but Fisher says they typically aim to offer four different trips each break with about 12 students on each trip.
"Each of my ABB trips has been able to give me very different volunteering experiences," Fisher recalled.
 Her involvement with ABB took her to San Antonio, Texas, where she worked with The San Antonio AIDS Foundation; to Los Angeles, where she worked with the LA LGBTQ Center; and finally to Kanab, Utah, where she worked with Best Friends Animal Sanctuary (pictured).
"My first two trips allowed me to work one on one with the people who were impacted by the nonprofits mission. I was able to volunteer in a context of helping people directly. On my last trip, I was able to do lots of hands-on physical volunteering. Working at the animal sanctuary reinforced the notion for me that volunteering is about what the organization needs you to do, not necessarily what I want to do when I'm volunteering."
Fisher, who got involved after hearing about one her friend's experiences with the program, also actively worked to recruit other students to find a trip they are passionate about.
"Students should get involved so that they can help communities around the nation create change in different contexts," Fisher explained. "They should get involved to be able to help those in need. We have amazing organizations on campus that help WMU students and help the Kalamazoo community, and our organization is an opportunity to allow students to create change across the nation."
Fisher also believes the program should be a source of pride for Broncos everywhere.
"Alumni can play a part in supporting Broncos who are helping others," Fisher said. "Alumni who are across the nation can help the program connect with organizations that are creating change so we can bring Broncos to their community."
"They can take pride in knowing that Broncos are leaving positive impressions in communities through the Alternative Bronco Breaks program."
Learn more here.