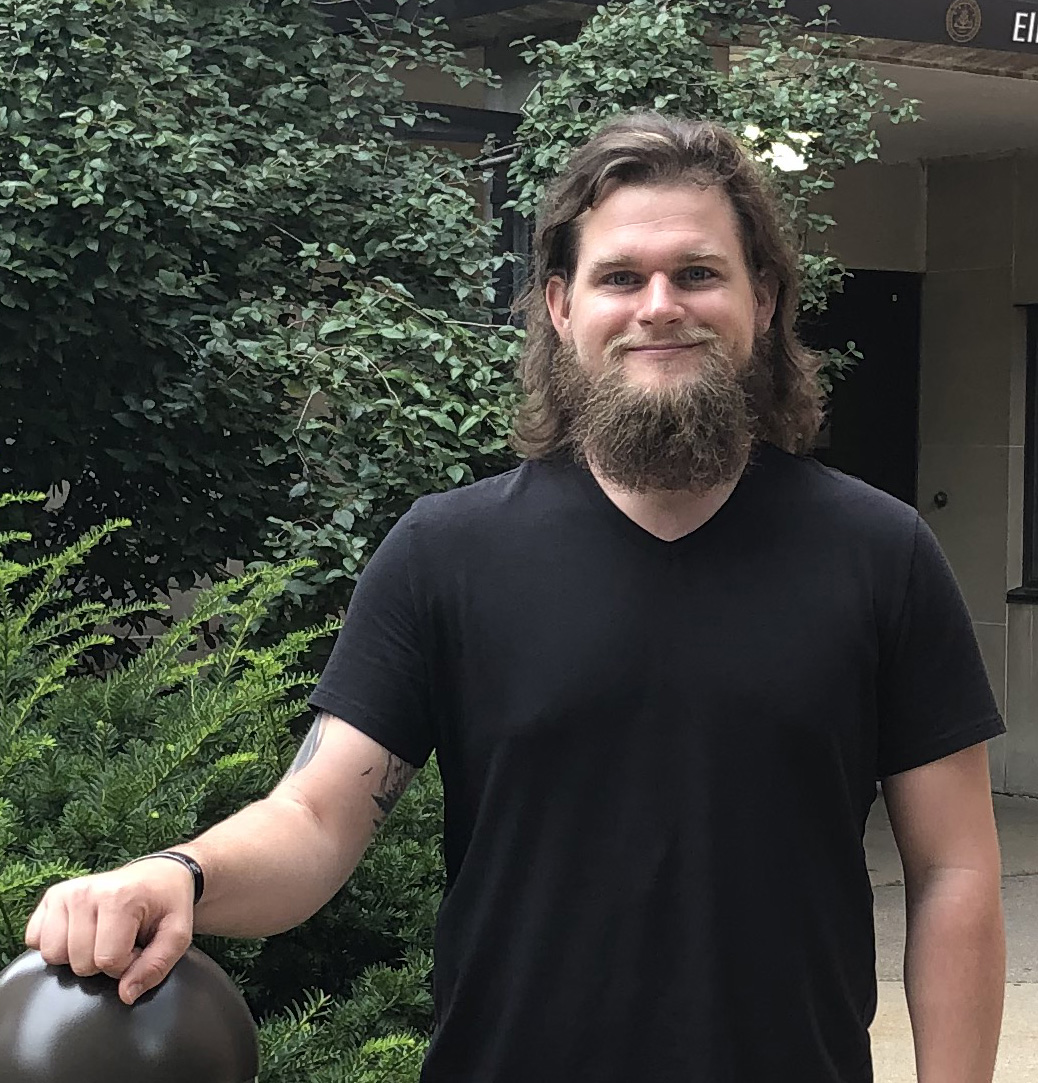 Western Michigan University is home to some 850 military veterans. While they need the same resources and support all other student populations need, many of them will require a system of support specific to a military-connected student in order to be successful.
This is where the Office of Military and Veterans Affairs (OMVA) can help. The OMVA helps veterans transition into civilian and college life by providing resources such as academic support, career, counseling, and disability services, identifying military education benefit eligibility, communicating university military benefits, hosting a robust Student Veterans of America (SVA) chapter, transition assistance, and contact with a VetSuccess on Campus coordinator.
Jesse Ross is a WMU student and an honorably discharged veteran. After spending five years in the Marine Corps., Ross first decided to travel the world and hike the Appalachian trail before turning a focus to his studies. The Texas-native said that one of the top reasons he eyed WMU was because he knew the school was very vet friendly.
In fact, WMU's dedication to supporting Military personnel and veterans on campus has garnered national attention. For eight consecutive years, WMU has been the only Michigan school to appear on all eight Military Times "Best for Vets" Colleges Lists.
"It's not just the programs," says Ross, "it's the community of veterans on campus who are invested in helping each other out. "
"The first thing I did was reach out to the Student Veterans of America on campus," Ross said. "They were great. I didn't have an orientation when I got here, so the veterans were amazing, and they help a lot of people out."
Ross, who now works in the OMVA, says that help from the SVA and the OMVA were vital to his success in transitioning from military to civilian and student life.
"We're in the mindset of the military, that structure," Ross said. "We get thrown back into the real world—college is crazy enough as it is, and then we have many benefits to consider—having these systems in place makes the transition a million times easier. It softens the burden and shows that WMU is family."
In addition, the University has housed a VetSuccess on Campus program for southwest Michigan since 2012 with two partners—Kalamazoo Valley Community College and Kellogg Community College. Working together, the three schools provide services to some 1,000 vets.
WMU has earned military and veteran support accolades by staffing a military office like the OMVA, granting priority registration, waving application fees, maintaining a military lounge, hosting military student social events, and providing military specific scholarships. 
Ross wanted to stress that it's not just about the programs, but about the people. He says his favorite part of being involved with Military and Veterans Affairs are the individuals who work there and all the knowledge and experiences they bring to the table.
 "For so many incoming veterans, they need this, period." Ross explained. "They need it to get a grip on this new life they're jumping into, to know everything they need to know to succeed, to settle their nerves, and point them in the right direction… It's been a great experience."