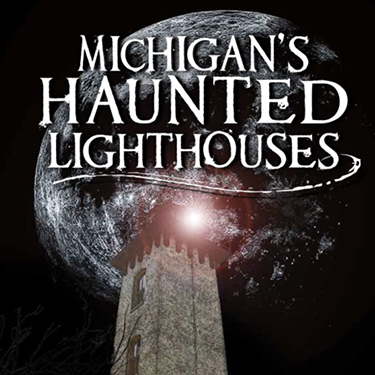 Michigan is home to more lighthouses than any other state and some 30 of those are rumored to be haunted by the spirits of former keepers, mariners and others with ties to these historic beacons. One WMU alumna set out to tell those stories. 

Inside the pages of "Michigan's Haunted Lighthouses," long-time writer and promoter of all things Michigan, Dianna Stampfler, highlights those who dedicated their lives—and afterlives—to protecting the Great Lakes shoreline. 

"I have been researching, writing and presenting programs about Michigan's lighthouses and their keepers for more than 20 years," says Stampfler, who launched her company Promote Michigan in 2004 after serving for seven years as the marketing and media director with the West Michigan Tourist Association.

"I am honored that The History Press contacted me asking if I was interested in writing a book for them. I know many of these stories intimately, but I've been digging in even more to find photos, historical records, newspaper clippings and other details that shed light on the history of these beacons. I have even uncovered some facts that contradict what I previously believed about some of the keepers, which is exciting to me and hopefully to my readers."

Throughout the year, Stampfler will present several public programs at libraries around the state where she will share these spirited stories. For the schedule of upcoming events, or to book a program, visit the Promote Michigan Speaker's Bureau online. 

Stampfler has been professionally writing and broadcasting since high school. She holds a bachelor's degree in English with emphasis in Community Journalism and Communications with emphasis in radio broadcasting from WMU. 

She is a member of the Great Lakes Lighthouse Keepers Association, Great Lakes Maritime Museum, Great Lakes Shipwreck Historical Society, Historical Society of Michigan, Michigan Maritime Museum, National Museum of the Great Lakes and West Michigan Tourist Association. Stampfler was born and raised in Plainwell but currently lives in Walloon Lake, where she welcomes visits from her two adult children, her family and friends.

The 144-page book, part of The History Press "Haunted America" series, is now available for purchase online at MiHauntedLighthouses.com for $19.99 (plus shipping/handling and tax). All copies purchased from the author are autographed and/or personalized.